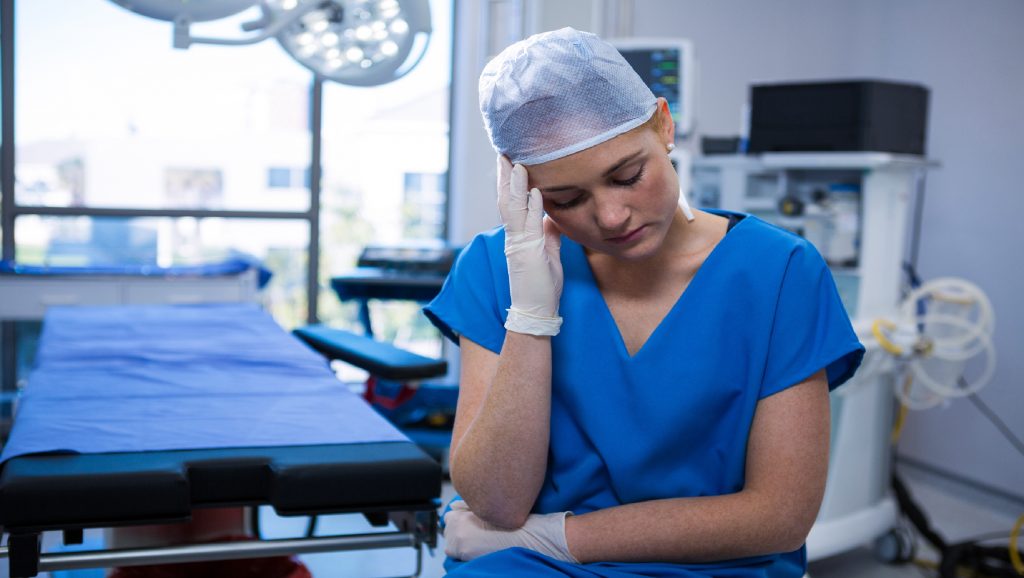 As the coronavirus pandemic extends into a second year, nurses enter a second year of calling on Congress and the Administration to ensure an adequate supply of personal protective equipment (PPE) and prioritize COVID-19 vaccine distribution for health care providers. On these issues, the American Nurses Association (ANA) will remain a strong, clear voice until COVID-19 is no longer a threat to nurses on the job, wherever they provide care.
Throughout a challenging year of health emergency, though, nurses and their champions have not turned away from the serious workplace issues that pre-date and continue into the COVID-19 era. An example is workplace violence, which is shown to be highly prevalent in healthcare settings, causes harm to nurses and other health care providers, and undermines quality of care.
Violence and other abuses toward nurses are notably underreported. One reason that many nurses do not report incidents of violence is the belief that their experience will not be acted upon effectively by their facility's leadership. Even so, the Government Accountability Office (GAO) reported in 2016 that violence against health care workers could be as much as 12 times higher than the overall workforce. This is a critical issue from ANA's perspective, given that nurses are often the frontline providers in these settings.
The GAO concluded that more efforts are needed. Principally, federal workplace safety regulations should be strengthened. On February 22, 2021, Representative Joe Courtney of Connecticut introduced a bill, with bipartisan support, that would do just that. H.R. 1195, the Workplace Violence Prevention for Health Care and Social Service Workers Act, is almost identical to a measure that passed the House, but was not afforded a vote in the Senate, in 2019.
The bill would require the Occupational Safety and Health Administration (OSHA) to have and enforce specific standards for health care and social service employers. Specifically, OSHA could hold these employers accountable under new safety regulations. The regulations would require health care and social service employers to create violence prevention programs, take concrete steps to reduce the risk of on-site assaults, and employ best practices to encourage reporting and employee engagement in prevention.
ANA has endorsed H.R. 1195, and is working toward speedy passage in the House, followed by Senate action in this Congress. Future posts on Capitol Beat will explore the issue and the legislation in more depth.
For more information about the ANA's advocacy on workplace violence, click here.