Limousine service, upgraded television sets, nurse-to-patient "scripts," gourmet food service, nurse uniform requirements. Hospitals all over the U.S. are offering more "customer-centric" patient care in order to increase patient satisfaction scores, which are becoming ever more important to raise and maintain Medicare reimbursement amounts.
These efforts, however, often have unintended consequences.
In the first place, customer-centric interventions rarely (if ever) improve the quality of care patients receive. Rather, they merely improve patients' perceptions of care.
Perhaps the biggest issue with this approach is that nurses have little control over the factors that research shows improve patient satisfaction scores the most. Quality of food service, wait times, physician attentiveness, even staff uniform colors are all factors in patient satisfaction scores—none of which nurses have control over.
Crucially, nurses also have little control over nurse staffing, which research demonstrates is a significant factor in patient satisfaction scores. Short staffing is inherently unsafe and puts patients at risk.
Contrary to gourmet food service, however, improving nurse staffing actually improves the quality of care patients receive, not just their perception of it. The literature shows that improving nurse staffing while controlling for variables (including physicians, LPNs, and nursing assistants) significantly reduces the risk of mortality, lowers the incidence of medication errors and other adverse events, lowers patient readmission rates, reduces nursing-sensitive negative outcomes, and even saves hospitals and insurance companies money—and that's just the tip of the iceberg.
In an effort to mitigate the unintended consequences of patient satisfaction scores and improve nurse staffing, the American Nurses Association has long advocated for Medicare to include nurse staffing measures next to patient satisfaction scores on its Hospital Compare website.
By doing so, public reporting of nurse staffing on a 1-5 scale will push hospitals to staff more safely and shift patient care interventions from those that improve perceptions of care to those that actually improve care itself. Think about it: nurse staffing is perhaps the single greatest indicator of patient quality of care. Would you rather go to a facility with a five star rating on nurse staffing, or one with a three star rating on nurse staffing, two lobby waterfalls, great patient scripting, and state of the art flat screen tvs?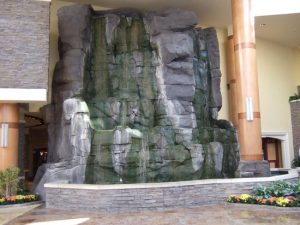 Give me the better nurse staffing every time.
Unfortunately, Medicare recently declined to include nurse staffing measures on Hospital Compare for Fiscal Year 2018. But the fight is not over. While ANA is proud that we were able to help generate 1,363 comments in support of these staffing measures, and is thankful for the 26 advocacy groups who co-signed our comment letter to the Center for Medicare Services, we are already gearing up for an even bigger grassroots movement next year.
But we're going to need your help. Stay tuned for more: #nursesunite.